Welcome to the Daily Chronicle's NIU Sports newsletter. Kaleb Carter (
@Kaleb_M_Carter on Twitter
) will provide exclusive content from what he's been reporting, seeing and hearing on the NIU athletics beat.
Hammering home the details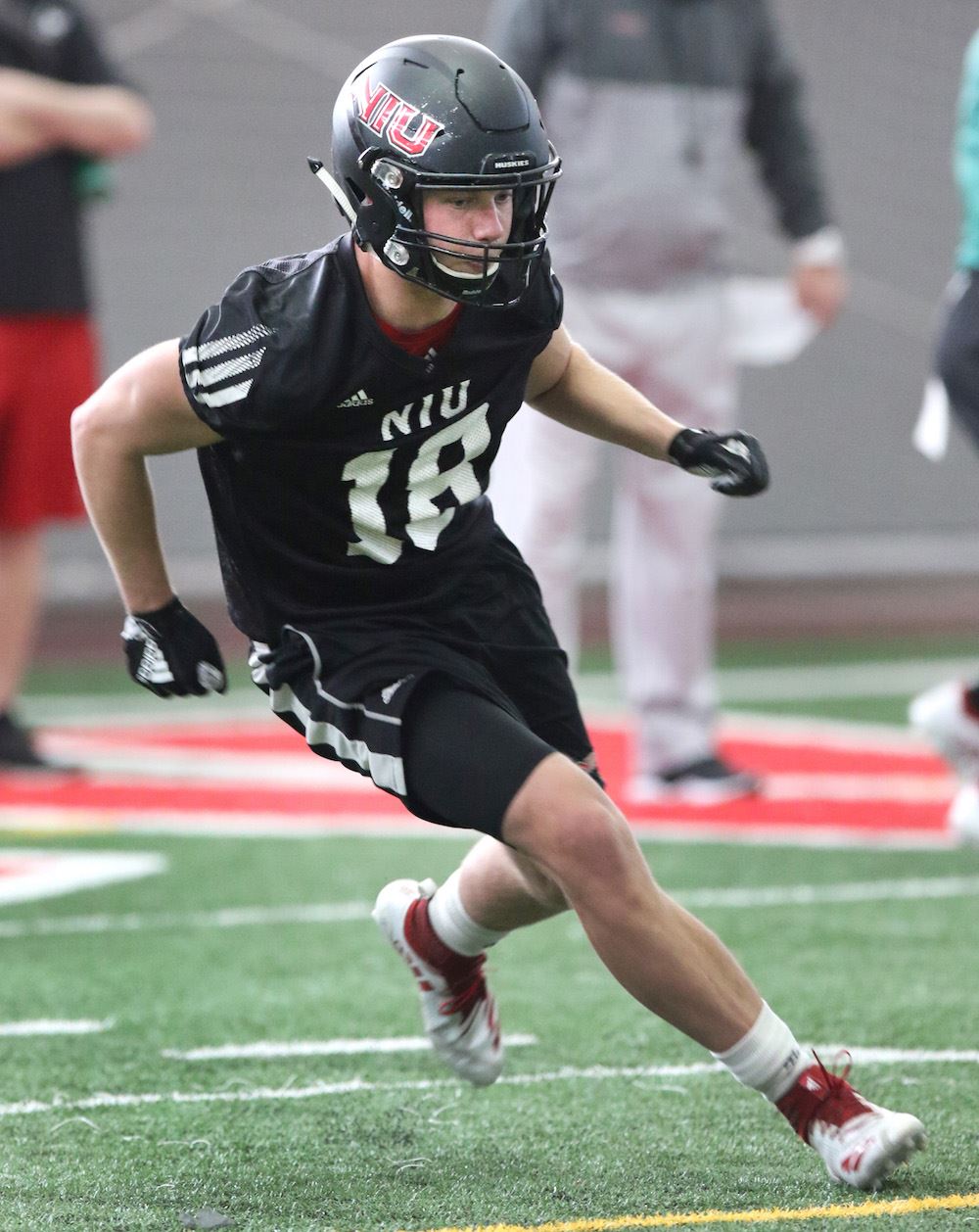 NIU football's Monday practice, its second of the spring season, came with a renewed focus as coach Thomas Hammock and his new staff hammered home detail after detail in an effort to hone in on the little things.

As best example of this would be that the offensive linemen, under the direction of coach Daryl Agpalsa, took several minutes to practice batting down passes, simulating tipped passes at the line of scrimmage, a drill aimed at avoiding tipped interceptions.

Pursuit drills, ball security emphasis for position players and hands-on fundamental instruction were heavily seen for much of the practice. The ball security was pushed hard by Hammock toward the wide receivers, bringing to mind some costly fumbles and drops at the position a season ago.

"There's a lot of small details that we can be better at," Hammock said.

Marcus Childers continued taking first team repetitions while Rodney Hall, Andrew Anthony Thompson, Jiya Wright and Drake Davis followed at quarterback.

"Decision[s] in the passing game is one that we need to make sure we improve upon," Hammock pointed out.

Spencer Tears, Dennis Robinson and Cole Tucker occupied the primary wide receiver spots, while Tyrice Richie showcased a blend of speed and athleticism while rotating in for repetitions.

Hammock was complimentary of the strides the squad has made in the weight room when asked about some players beefing up.

On the offensive line, redshirt freshman Marques Cox, a 6-5, 300-pound offensive lineman from Peoria took many of the snaps at left tackle. Redshirt sophomore Cole Webster (6-6, 300 pounds) and redshirt freshman Nolan Potter (6-5, 280 pounds) worked in plenty of snaps with NIU's frequent offensive line rotations.

Notables

- Redshirt freshman defensive lineman Caleb Wright came up with a fumble recovery on a botched hand-off exchange in the backfield. Linebacker Jordan Cole recorded his second interception of spring practice, this time on a tipped pass along the sideline.

-NIU breaks out the pads for practice for the first time on Wednesday.

"When the pads come on, we want to see the physicality step up and from that standpoint, you've still got to take the mental approach of knowing your assignments and then obviously now bringing the physical part of it as well," Hammock said.

-Redshirt freshman John Richardson of Orland Park is the lone placekicker on the roster. Matt Ference also did some placekicking.

-Marcus Jones, Tre Harbison and Jordan Nettles all ripped off several long runs each. Jones, and Spencer Tears joined Tucker and Fotis Kokosioulis in returning punts.

-Safety Mykelti Williams wore a green shirt and played within the defense and worked within individual drills. He worked on flexibility and movement with training staff on the sidelines.

-Defensive end Drequan Brown has been seeking another year of eligibility from the NCAA, with a decision yet to come down and no timetable for that decision. He played in 12 games in the 2017 season, but just one a season ago after an ACL injury.

-Freshman Dylan Lozeau of Sycamore worked through practice drills and passing drills at tight end.