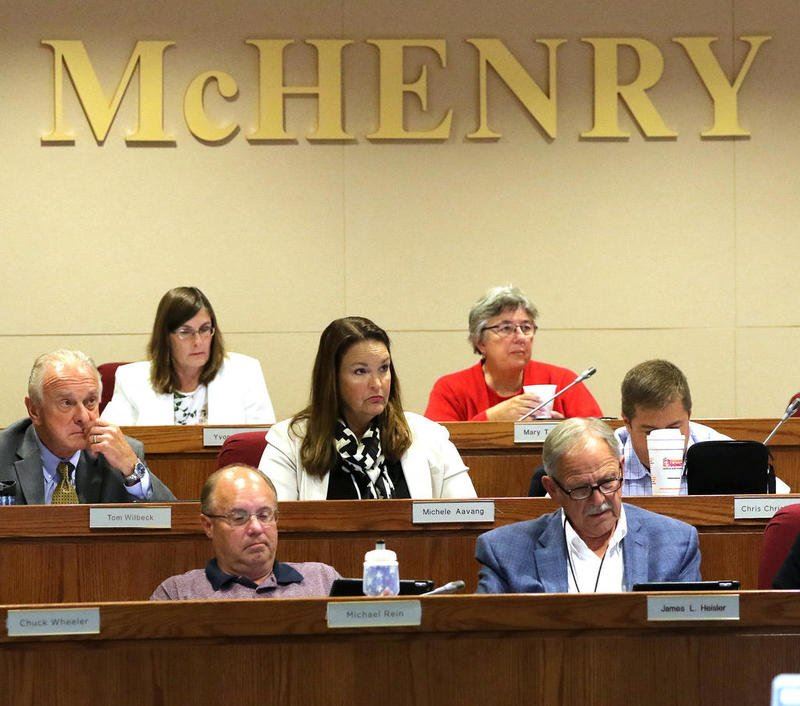 History tells us the Democratic Party has made few inroads in this very Republican county – but Democrats on the ground here believe the party has a chance to take up a nice chunk of real estate on the McHenry County Board next year.

"I feel it's a very favorable environment for more democrats getting elected on the County Board," said County Board member Paula Yensen, who won election in February in District 5, beating Republican newcomer Andrew Snarski.

Yensen was the only Democratic County Board candidate of 12 who prevailed – not counting Democrat Jack Franks' victory in the first-ever race for County Board Chairman.

"There are more democrats in the county than ever before, and I think the democrats have a good message as far as believing in smaller government and being fiscally responsible," she said. "Those are the kinds of issues that resonate with voters."

Yensen pointed to a party energy that continues to pick up steam on both national and local levels – particularly inside at The Democratic Party of McHenry County, where more members are showing up to monthly meetings.

Kristina Zahorik, the Democratic Party's vice chair, believes there is momentum going forward for balanced representation on the county board.

"Over the last few years, people have started to pay attention to local races like the County Board," Zahorik said. "We had a full slate of candidates running for the County Board [in the last race]. In this go around, we certainly have qualified candidates running."

Some issues that could come up before the election include shrinking the size of the County Board and determining whether County Board members who work part-time should receive health benefits.

Here's a list of Democratic candidates on the party's radar:

District 1
Michael Vijuk

District 2
Suzanne Ness

District 3
Kelli Wegener

District 5
Carlos Acosta
Frank Wedig

District 6
Buffy Brasile

More recent county board coverage

A political flyer circulating McHenry County sporting the names of McHenry County Board members Bob Nowak and Chris Spoerl suggests an effort to shrink the size of the McHenry County Board is picking up steam.

The McHenry County Board approved a budget Tuesday night that includes an 11.2 percent reduction in the county's property tax levy.